Weindich, as the Strategic Partner of the FOOD SHOW and organiser of the GASTROSILESIA event, invites you to participate as an EXHIBITOR and thus to become involved in the development of an equipment and technological zone to exhibit solutions and equipment for HoReCa and industrial catering.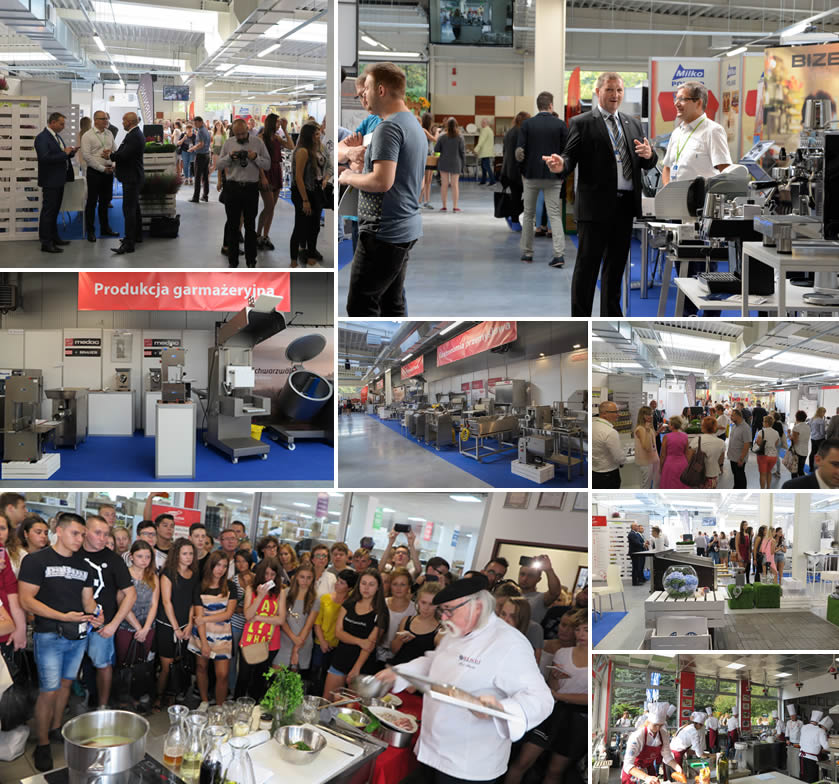 We invite you to the fifth edition of GASTROSILESIA to be held for the first time in the spring, along with the great catering event: FOOD SHOW at the International Congress Centre (MCK) in Katowice, on 11-13 March 2018.
GASTROSILESIA – a zone for exhibitors of equipment and devices for HoReCa. Here it is technology that decides about high performance and excellent quality of the manufactured products and dishes. This event, which is well-known in the sector and has been held for the last eight years on the premises of Weindich in Chorzów, will for the first time be held in Katowice, relying on the modern infrastructure of the International Congress Centre facility.
GASTROSILESIA is an event dedicated to specialists who look for the best solutions for their business. A comprehensive offer of equipment for hotels, restaurants, bars, pizzerias, cafés, patisseries, shops and other catering outlets will be presented at one time and place. From cooking and cooling equipment, machinery for food processing facilities, via furniture, tableware and textiles to software.
CULINARY SHOWS, PRESTIGIOUS COMPETITIONS
The event will be enhanced with cooking shows, culinary workshops, meetings with master chefs and culinary bloggers. Additionally, the event will be accompanied by:
the finals of the fourth Silesian Culinary Cup for catering schools (12.03.2018) and 
the finals of the first National Championship for Waiters, organised by the Weindich Culinary Centre and the Polish Waiters Association. (13.03.2018)
BECOME AN EXHIBITOR
We invite you to attend GASTROSILESIA as an exhibitor. Should you have any questions regarding participation in the event, please contact the fair office at: +48 606 298 163 or 608 302 801 or by e-mail: targi@gastrosilesia.pl
The enrolment form and stand specification can be downloaded from here